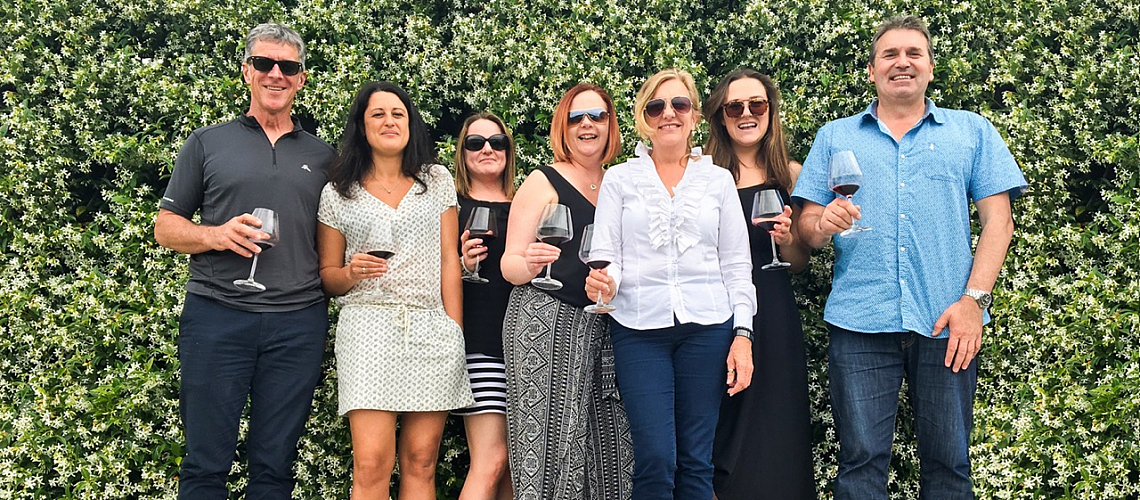 Nicole Jelicich
Carton & Presentation Box Sales
Nicole brings to Chandler a wealth of knowledge in all things arty. She has worked in New Zealand, Australia and Asia as an international art consultant, designer and artist. Nicole manages our corrugated carton and specialized presentation box division. With her hands-on approach to all aspects of your carton production, she ensures that there are no corners-cut and the process from art approval to delivery, runs smoothly, arriving on time and to the highest possible quality standards.
David Granger
Bottle Sales
David has extensive commercial experience across numerous sectors including retail liquor, value added primary product export, new market development plus strategy and funding. At Chandler, he has specialised in developing new business opportunities from within New Zealand and the Australia region as well as being the backbone of the company's financial operations. These are essential skills necessary to keep our company lean and competitive – and to appease the Bank manager.
Stephan Jelicich
Bottle, Screwcap and Carton Technical Support & Sales
Stephan is the co-founder and owner of Chandler Glass & Packaging. He has 35 years experience within the wine industry - across wine production, bottling and supply of winemaking consumable to the Australasian wine sector. Having had hands on wine making experience and then owning and operating companies that held agencies for Stelvin screwcaps (8 years, 1997 — 2005) and Bertolaso bottling lines (6 years, 2001 — 2007), he is considered an expert in screwcap closures and BVS mouth standards, cap application and bottling. With partners, Stephan established Alvis, the first screwcap manufacturing business in New Zealand (2005 — 2007), later sold to Guala, Italy.
In late 2007, with Emmanuelle, he established Chandler Resources – with the view of it becoming a pre-eminent supplier of quality and value driven wine & beverage packaging. His principal focus is always on providing timely technical support to Chandler's clients and over-seeing the implementation of quality control initiatives at our supplier factories– which has lead to the realization of the company's principal objective.
Tineke Fairweather
Logistics - NZ & Australia
Tineke comes to us with a vast amount of knowledge and experience in demand planning, international shipping, logistics and customer service, within the wine and beverage industry. Her everyday logistics focus is aimed at ensuring that our customers get what they want, when they want. She provides the vital and strong communication link between Chandler NZ and our international office, managing the procurement, forecasting and inbound logistics functions for our New Zealand and Australian businesses.
Emma Sowry
Logistics support
Emma comes to us straight from University where she studied Agri Business and Food Marketing. Although new to the industry and the work force - she has hit the ground running and provides outstanding support to the team.
Her main role is looking after the NZ logistics function – turning all our plans into action. She arranges all import shipments into NZ and provides accurate and timely information to support the Chandler team and our customers. She also provides additional administration support to our Californian clients.
Emma has outstanding attention to detail, and is not afraid to embellish the odd spreadsheet to make it easy on the eye.
Vicky Oliver
Customer Service USA
Vicky's everyday focus on detail is the driving force behind Chandlers well-regarded customer service. Together with Holly, she coordinates, plans and executes local deliveries seamlessly. Vicky is the primary contact and planner for our US based client as well as providing loads of support to our NZ office administration and customer related accounting.
Emmanuelle Jelicich
Administration
Emmanuelle is a co-founder of Chandler. She originates from France and for several years was the Paris office international sales & supply coordinator for Stelvin caps (then owned by Pechiney /Alcan). Her depth of experience gained in administration, product documentation and accounts makes her an invaluable asset to this organisation (I had to say that, because she's the boss' wife).