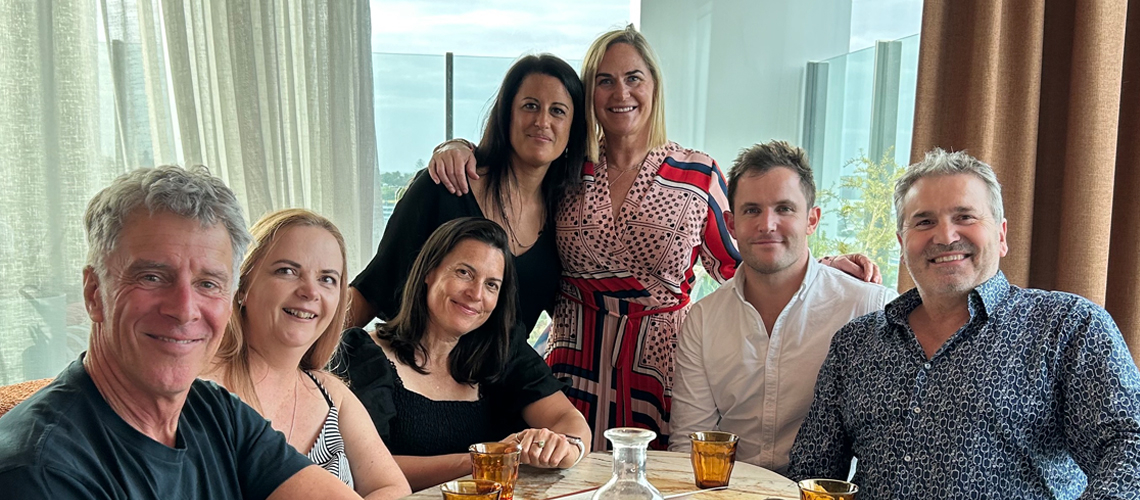 Donna Knight
Customer Services
Donna has a wide range of experience in the NZ wine industry. After graduating from Adelaide University with a Bachelor of Wine Marketing, she took up sales & marketing roles at Hawke's Bay wineries. This lead to long stint at a well-known Martinborough winery. She loves her wine and we suspect she has Pinot noir running in her veins. Donna's last role was to coordinate helicopter & pilot services and reckons for urgent 'drop-offs', she can still probably pull a few strings and get your pallets delivered to your rooftop.
Donna is steady, consistent and reliable. She is one of those rare individuals that remain absolutely calm in demanding situations. She is an asset to our organisation and will be to yours, if and when you experience her first-class customer service.
Angus McDonald
Business Manager / Business Development Manager
From a long line of Scotsman, Angus Bruce William McDonald – no joke, (from Southland, New Zealand) was born to be in the alcohol industry. Previously managing sales, marketing and strategy to grow many national and international company spirit brands, he then met Stephan, and the rest is history. He's at his best when working directly with clients to ferret out the best solution for them. He has a passion is for wine and whiskey and has extensive commercial experience including supplier negotiations, freight, logistics and business analytics – enabling him to find our clients the best value packing solution.
He now manages Chandler's Sales & Business Development activities, as well as our sustainability/carbon program and systems analysis. He is the 'Jack of all Trades' really, and, hopefully, in the future, will try and limit Stephan and David's accumulating stress-induced grey hair.
Pip Hawes
Logistics manager & Carton coordination
Pip has a deep history within the NZ wine industry. Having worked in sales, marketing, export operations and compliance, she brings with her a wealth of experience from these many areas. She loves wine and has made the industry her career after graduating with a B.Comm from Otago University.
Her principal role is overseeing the NZ logistics and supply chain – putting our plans into action. She arranges all factory production scheduling and importation of consignments into NZ and provides accurate and timely information to support the Chandler team and our customers.
Pip also manages our corrugated carton and specialized presentation box division. With her hands-on approach to all aspects of your carton production, she ensures that there are no corners-cut and the process from art approval to delivery, runs smoothly, arriving on time and to the highest possible quality standards.
Stephan Jelicich
Bottle, Screwcap and Carton Technical Support & Sales
Stephan is the Managing Director of Chandler Glass & Packaging which he co-founded in 2007 with Emmanuelle. He established the business with the view of it becoming a pre-eminent supplier of quality and value driven wine & beverage packaging. His principal focus is always on providing timely technical support to Chandler's clients and over-seeing the implementation of quality control initiatives at our supplier factories – which has lead to the realisation of the company's principal objective.
Stephan has 39 years experience within the wine industry — across wine production, bottling and supply of winemaking consumables to the Australasian wine sector. Having had hands on winemaking experience and then owning and operating companies that held agencies for Stelvin screwcaps (8 years, 1997 — 2005) and Bertolaso bottling lines (6 years, 2001 — 2007), he is considered an expert in screwcap closures and BVS mouth standards, cap application and bottling. With partners, Stephan established Alvis, the first screwcap manufacturing business in New Zealand (2005 — 2007), later sold to Guala, Italy.
Vicky Oliver
Customer Service USA & Admin Support NZ
Vicky is the mainstay of our office having joined Chandler shortly after it was established in 2007. She has a thorough overview of how everything functions and is a big part of what makes our business unique. Vicky is the primary contact and planner for our US based client as well as providing loads of support to our NZ office administration and customer related accounting.

David Granger
Finance & Business Development
David's primary function is the company's financial controller. He has extensive commercial experience across numerous sectors including retail liquor, value added primary product export, new market development plus strategy and funding. These are essential skills necessary to keep our company lean and competitive – and to appease the Bank manager. He also develops new business opportunities from within New Zealand and the Australia region. He became a Chandler shareholder in 2013.
Emmanuelle Jelicich
Administration
Emmanuelle is a co-founder of Chandler. She originates from France and for several years was the Paris office international sales & supply coordinator for Stelvin caps (then owned by Pechiney /Alcan). Her depth of experience gained in administration, product documentation and accounts makes her an invaluable asset to this organisation (I had to say that, because she's the boss' wife).